Contributing at Every Stage of the Circular EV Battery Economy
Carrar supports the goal of zero fossil fuel emissions by encouraging the use of electric vehicles worldwide.
We also support the circular EV battery economy by doubling battery life, considerably lowering the need for raw material extractions and battery production levels, and; reducing their carbon footprint and environmental harm.
Start of battery life
Less raw material mining
Less manufacturing
Less waste generation
During Battry life
Facilitates a second hand EV market
Longer battery life
Lower Total Cost of EV Ownership
End of battery life
Less repair
Longer afterlife
Less need for recycling
Carrar adheres to three of the UN Sustainable Development Goals (UNSDG):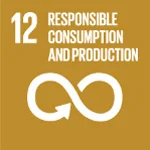 Responsible consumption and production
Carrar enables extended deployment of electric vehicles worldwide, thereby lowering the use of fossil fuels. We also help achieve sustainable management and efficient use of natural resources by extending the life of EV batteries, reducing battery production, mineral mining and waster generation.
Climate action and protecting Life
Carrar helps to reduce greenhouse gasses in the countries that need to fulfill their commitments under the Paris Agreement. We support those countries in switching from cars run by fossil fuel to electric vehicles, thereby enhancing end-use energy efficiency.
Affordable and clean energy, Good health and well-being
Carrar promotes consumers' use of electric vehicles by lowering the EV's total cost of ownership. A lower TCO enables more people to afford electric cars. It also encourages a secondhand market in electric vehicles, further expanding the use of EVs in communities worldwide.
Established in 2019, Carrar is partnering with best-in-class OEMs and Tier1 vendors, including Gentherm, Rochling, Garret, Novelis, Drive TLV, NextGear Ventures, Next Leap Ventures, Dive Digital, and more.
Join us on our journey to a better energy future.